Steering Gear Box Test System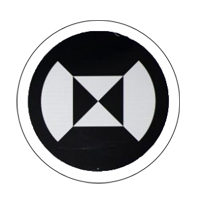 This system is able to test steering gears autonomously.
The steering gear box test system
is a measuring test bench for mechanical and electromechanical steering systems, which are bolted to the original modeled mounting points. The test bench thus replicates the pick-up points that are also used in the vehicle. The force transmission of the steering movement takes place via a drive system and is supported by a controlled-simulated vehicle electronics with DUT steering assistance. The counteracting defined suspension simulation is designed as a low-friction load unit.
Details
Customers:eg Volkswagen
Devices-under-test: mechanical and electromechanical steering systems
Download: to the brochure>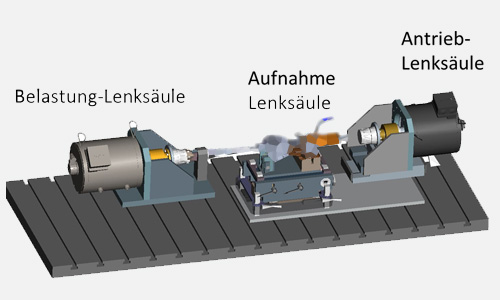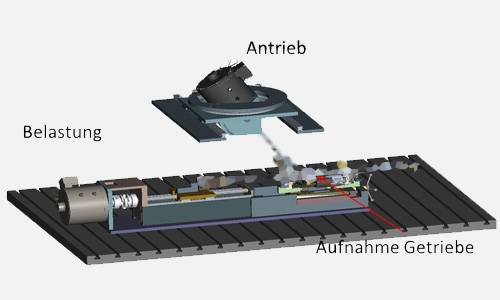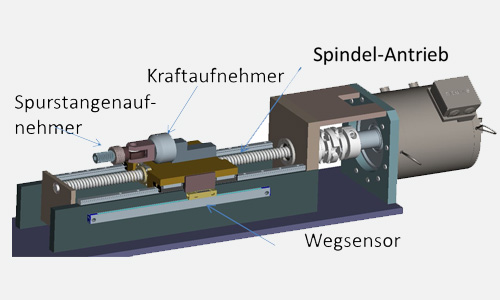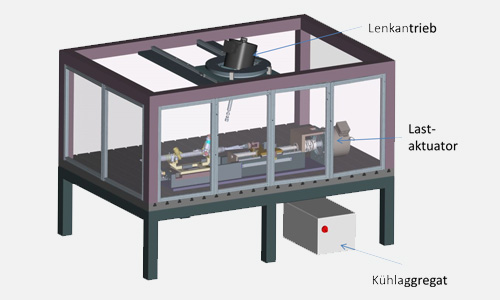 The test stand is divided into two units for steering gearboxes and steering columns, each equipped with its own control and  regulation unit. Each of the two test stands is mounted on a base plate, therefore during the tests no shifts can take place due to the movements and acting forces. The connections of the test pieces are made via flanges by means of a clamping/tensioning device. In addition, adapter can be scheduled, which are constructed as a quick-release device and allow easy change of the various series.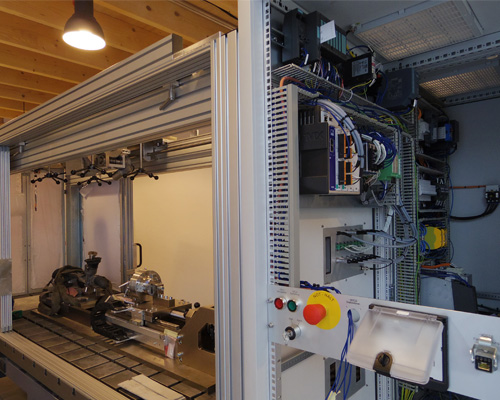 Each individual test stand is equipped with its own controller, which enables the user to set individual parameters. Such test parameters are e.g. test cycles, load values, limit values for all load sizes, actions on limit violations and actions depending on the test step.
The test bench is controlled by the ACTERE software. It provides you with reliable and accurate measurement results in a clear manner.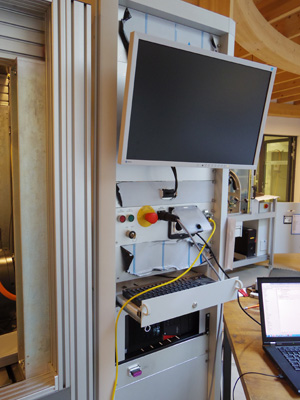 Do you have any questions?