The spoiler test system
offers you the opportunity to individually test rear spoilers of different designs, sizes and designs.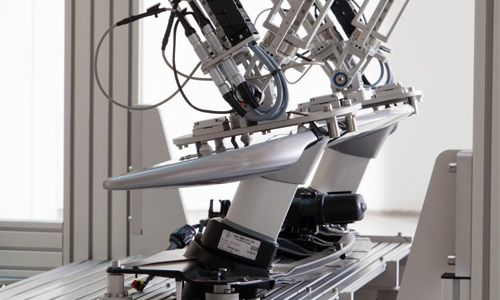 testing of rear spoilers
harmonic simulation of a force vector
manual and automatic mode
climate chamber suitable
ACTERE software
self-diagnosis
The test sample will be tested by two linear performanceactuators which are able to simulate drag and compressiveforce. The actuator allows by using a force vector a harmonicand realistic simulation of different load conditions (e.g.wind, iceload). With self travelling spoilers, testing ofdifferent blocking positions are possible. The test system measures during the test the actual force, angle and path.
The system will be operated via ACTERE software. The software is designed for free graphic programming by the operator on manual or automatic mode handling. All relevant test data will be processed and stored as Diadem-File. A custom made protocol will be issued automatically.

Do you wish more information?