lMOT
linear-Move-Object-Tester

lMOT is a linear test and measurement component that can be used for different applications.
Details
Custormers: Ford Turkey and many more
Devices under Test: Hoods, Backdoors, Sliding doors
Download: to the brochure >
as front, back door (with additional adapters) and sliding door tester applicable
hood
sliding door inside and outside (manual/automatic)
back door (manual/automatic)
easy assembling
highly accurate test results
developed for use in the climatic chamber
ACTERE Software
self-diagnostic
Function and construction
It can be used to test the dynamic opening and closing of sliding doors, the front lid or the tailgate with measurement data recording and monitoring. The lMot is easy to setup and to adjust, very robust and it provides very accurate results. The tst system is designed to test sliding doors from inside and outside. It is also possible to test manual and automatic driven doors and lids. Via the ACTERE Software, it is possible to connect different lMOT to each other and with other KARING test systems.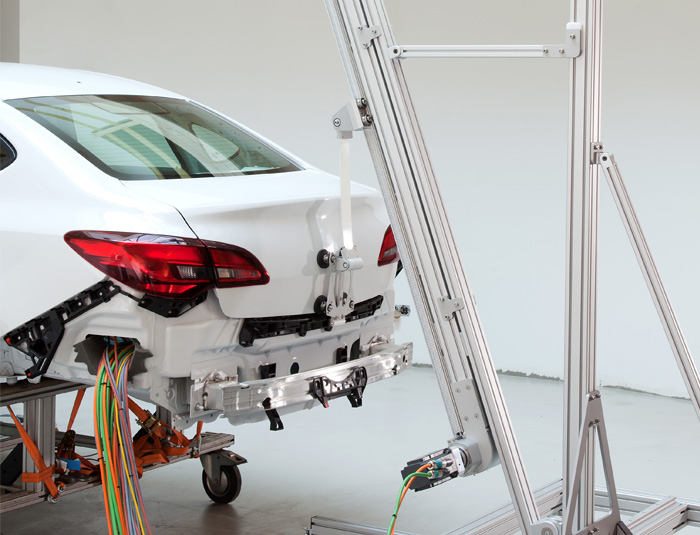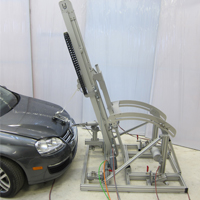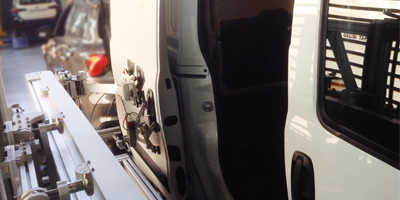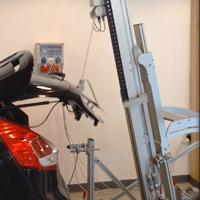 Do you have any questions?