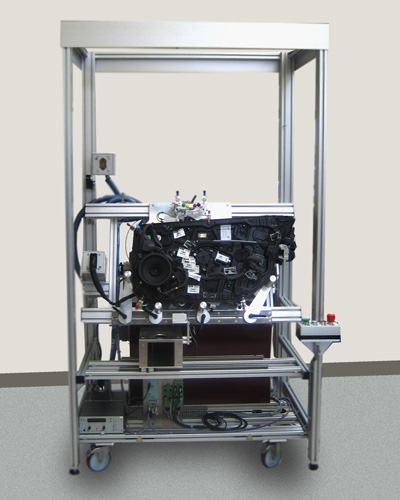 KARING EOL (End-of-Line) test systems offer the possibility of testing various components from the exterior and interior area to a 100% mechanical, electrical, electronic and optical function check.
The end-of-line test system is a PC-based test system for testing exterior and interior components in terms of electronics, haptics and visualization. With the various test devices, the entire functions of the component can be checked, evaluated and saved quickly and reliably in the EOL. The test system consists of a control cabinet including software, measurement technology and mechanical structure. The controller is the heart of the entire system, the ACTERE software determines the test sequences and the storage of the measured values. When the test object is inserted, an optical PIN check is carried out. Before it is removed, an OK label is automatically attached and read using the measurement results, followed by another pin check. If the measurement result is NOK, no label is printed and the test item is placed in the NOK belt system. An error report is generated when the NOK test object is removed.
A log file can be created from the ACTERE software at any time to check the quality of the test process. The test system automatically evaluates the measured data and prints the corresponding test labels for the individual test items.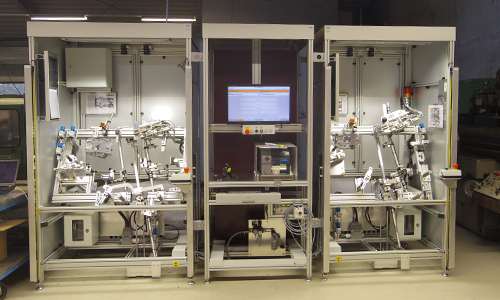 Possible devices under test are:
door modules
window lifters
inverter
LEDs
and many more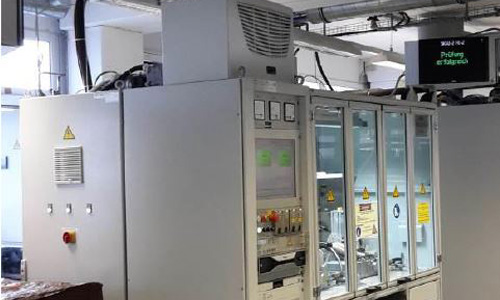 Do you wish more information?