Electric Drive Motor Test
With our Test system for electric drives you can test your electric drives and their control in an uncomplicated manner .
You can determine the motor characteristics and you can test your motor under operating conditions.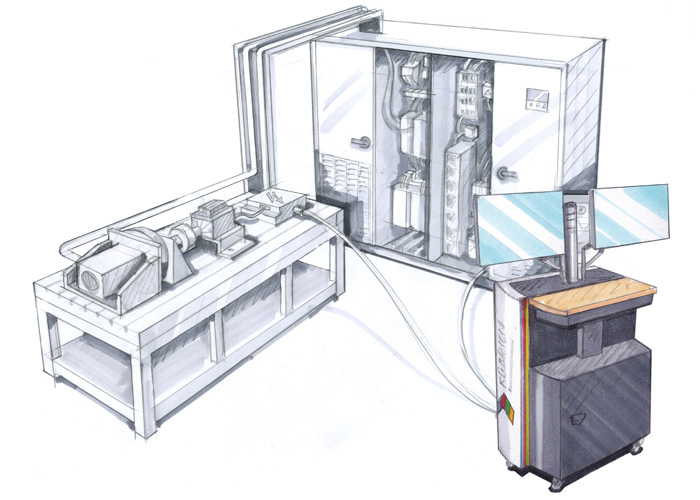 The vehicle conditions are realistically simulated by using a load machine and conditioning (cooling). A climatic chamber is therefore unnecessary.
The KARING control system can be operated intuitively. Tests can be started manually or in automatic mode. Due to its open interface concept all common measuring instruments can be connected and integrated.
The evaluation of the measuring data goes smoothly and securely. The mechanical components of the KARING test stands harmonize optimally with the control and ensure trouble-free operation.
To a large extent standard components are used – therefore you remain flexible for a long time.
Additionally, the energy recovery integrated in the system will save you costs. This test stand is manufactured by us and is successfully in use.