With the ECO-Tester modular you have a test system, with which you are not only equipped for all kinds of products and test situations, but also for tomorrow´s challenges.

Advantages:
Tests during development and end-of-line – tests
Hardware-in-the-Loop – tests
All-in-one system: hardware, software, test equipment
Easy programming
Simple documentation options
Easy maintenance
Open and extensible interface concept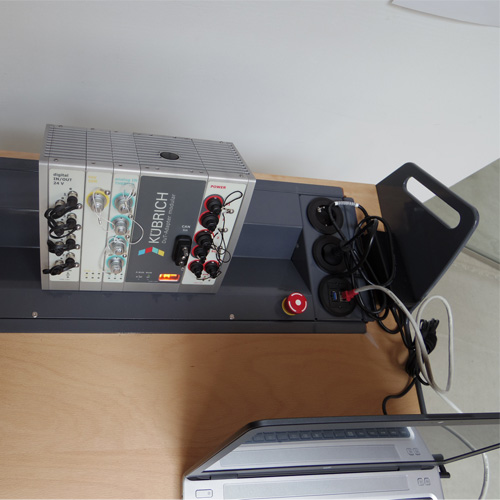 As the control and the DuT-Adapter modular can be put up in different locations,  the Eco-Tester modular is suitable for tests in climatic chambers.
Because of the modular design of the DuT-Adapter modular, the ECO-Tester modular can be tailored to the specific requirements of the customers.
The ECO-Tester modular gives you the flexibility you wish for. And because of its open interface concept you can be sure of making an investment that will continue to pay off in the future.
Being a small, compact and comfortably operatable test system the ECO-Tester modular is always ready for use.
It is freely programmable and leads you quickly and easily to the test results thanks to its graphical programming environment.
The DuT-Adapter modular is the interface between the test system and the test specimen. To ensure the highest level of robustness, in the ECO-Tester modular all signals are galvanically isolated.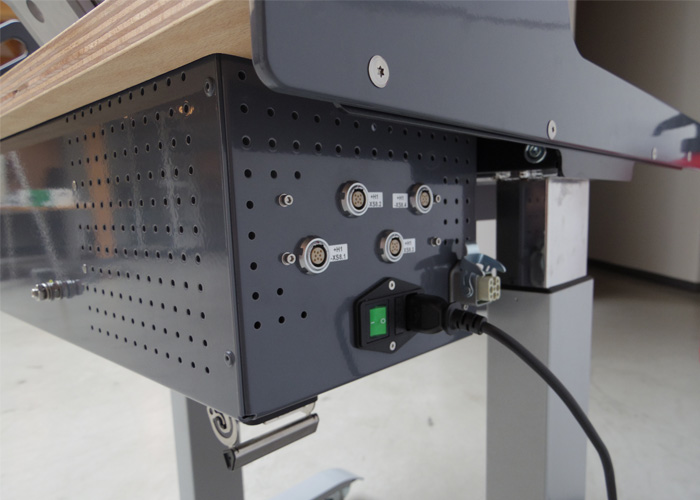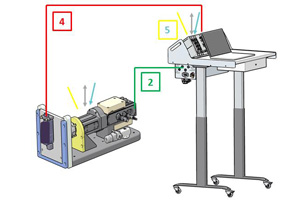 As the DuT-Adapter modular can be placed close to the device-under-test, the cabling effort is low.
(1): Cable from the DuT-Adapter modular to the control box
(2): Special Ethernet cable from the load machine to the control box
(3): Cable for the heating of the load machine (for tests in a climatic chamber)
(4): Power supply of the device-under-test with the DuT-Adapter modular
(5): Various sensor connection cables depending on the application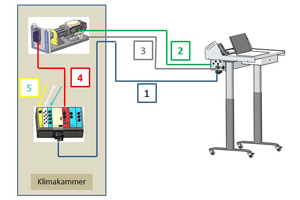 You require more information?