The DC/DC-Converter
is an optimally adapted to the circumstances DC-DC converter. It is a cost-effective alternative to separate devices and is suitable for integrated solutions as well as separate DC power sources.
Details
Customers: e.g. Hofer Würzburg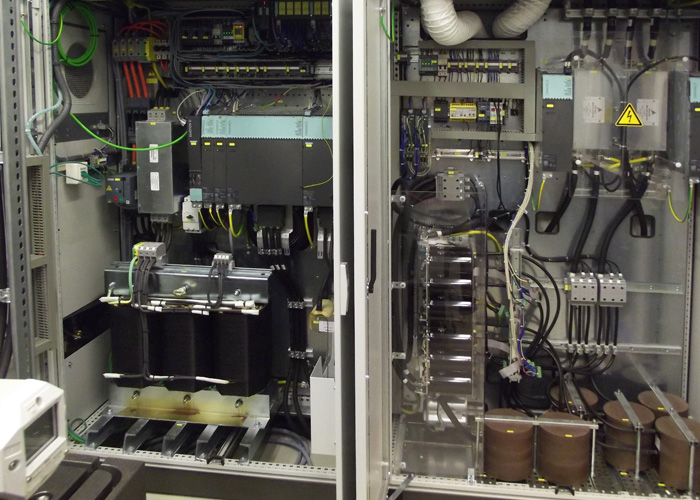 The system consists of a power unit, components from SEMIKRON (SKiiP_613 + capacitor bank + accessories) and the control board. The control module is supplied with setpoints via digital and analog standard interfaces and integrated in the automation system without the need for a fieldbus connection. The power unit is connected directly to the DC link of the drive system and exchanges with this the power, so that the mains voltage is not burdened with the drive power but only with the sum of the losses.
Safety functions of the test stand:
emergency stop switch
door and shut-off monitors
cover monitored
safe maximum speed load machine
safe maximum speed test specimen
ground fault monitoring DC output
current limiting DC output

Do you wish more information?