With this test system you can test the strength of up to 4 brake calipers (disc brake system) and 2 electric parking brakes.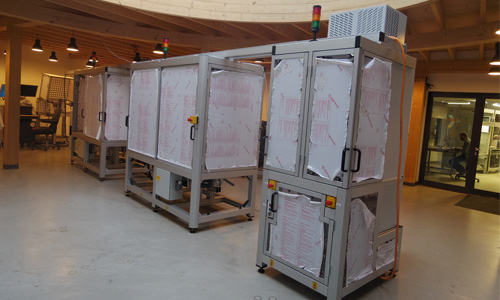 The brake tester has four test stations (disc brakes) to hold the devices under test (calipers), which are installed in the same position as  an a vehicle. Furthermore, there are two test stations for receiving the electric parking brake. This easy-to-use test system can be quickly converted and has a comprehensive safety enclosure.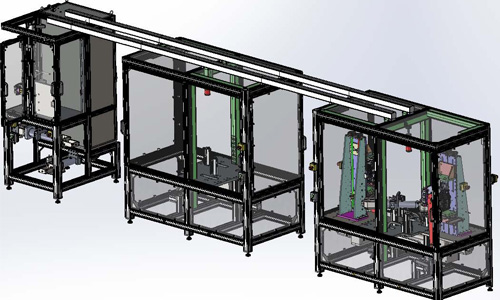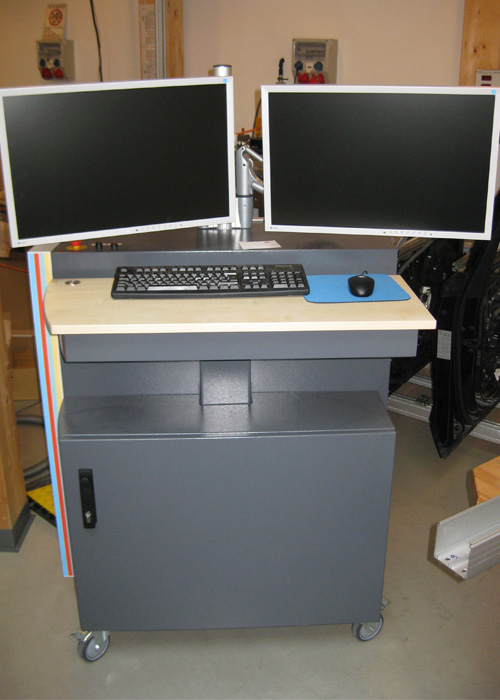 The brake tester is operated via a media PC equipped with our ACTERE software.
Here, load times, hold times, application speeds and pause times are freely programmable, and the various types of brake (disc brakes and electronic parking brake) can be controlled independently.
Functional basic software for operation in manual mode
manual control level with display
switching the operating modes: manual mode / automatic mode
operating, measuring and evaluation software
manual input of setpoints, performance data and test sequences
storing or calling new test programs, block programming
parameterizable visualization and documentation of the test
visualization and documentation of critical operating conditions and errors through meaningful messages

Do you need more information?