The back door simulation
is a modular designed endurance and development test bench for back doors, which can be operated in manual and automatic mode.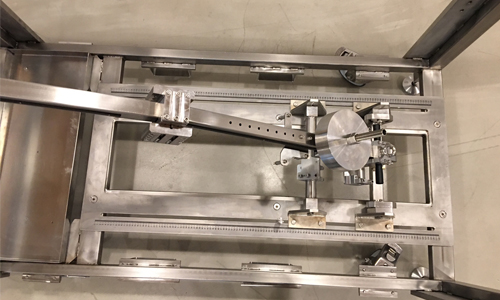 The test bench is designed as endurance and development test system for mechanic and electric driven multi-functional backdoors. The modular developed test bench is able to handle different size of back doors. Different operating conditions, e.g. hill simulation are  possible to simulate. Specifications for individual miss use test can be adapted to the software.
With the communication interface the system is able to handle Can and LIN communication with the device under test. The mechanic  design is able to be used in a climate chamber. The adjustment can be done either in automatic mode or manually via keyboard. During the test, the software is able to record the characteristic parameters such as current, voltage, torque, hall pulses and speed. This provides the user with an accurate evaluation after the test..