Thinking about the future

Research and development and innovations challenge us all in ever shorter cycles.
In order for your products to meet these requirements in an ideal way, we at KARING always endeavour to simplify and accelerate developments and innovations in your company.
We achieve this with test systems that are designed for a wide variety of products and test situations. In doing so, we always think about the developments of the future and already orient our systems towards them. We have made this claim our motto.
We design, develop and manufacture systems for testing mechatronic products.

Forward-looking, flexible and complex
Our test systems are characterized by a very high work efficiency, easy operation with input support, integrated visualization and a graphical development environment as well as an open and expandable interface concept. Thus you get your test results uncomplicated and fast. Every like is not the same, tailgates of different vehicle makes, for example, are not identical. That is why at KARING the focus is on the demand-oriented solution which has been individually tailored to your problem.
With our test facilities we help you to ensure quality in the long term. High quality is the basis for reducing development costs and securing the long-term satisfaction of your customers.
Individual standard

Our product portfolio ranges from compact desktop units to industrial solutions. In all expansion stages, we guarantee a consistent concept with a modular design, scalability and the use of standard components. By incorporating standard components, we achieve high reuse, optimal cost structure and high quality.
On this basis, we also develop special solutions or solution kits that are individually tailored to your requirements.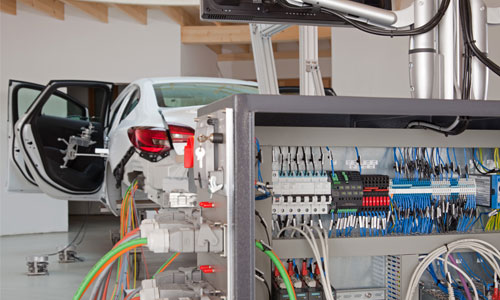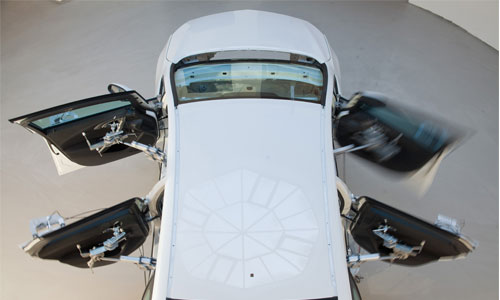 Professional knowledge and dedication

Not only years of know-how are incorporated in the development, design, installation, construction and commissioning of our test systems, but also the lifeblood of many specialists. Our employees come from the fields of electrical engineering, computer science, mechanical engineering and project management. Together we offer you a service that is only possible when you devote yourself completely to the task. Our services also include on-site training, online help, remote diagnostics and maintenance.
We guarantee the highest satisfaction.
Here you can download our current company brochure.
Please join our virtual tour!